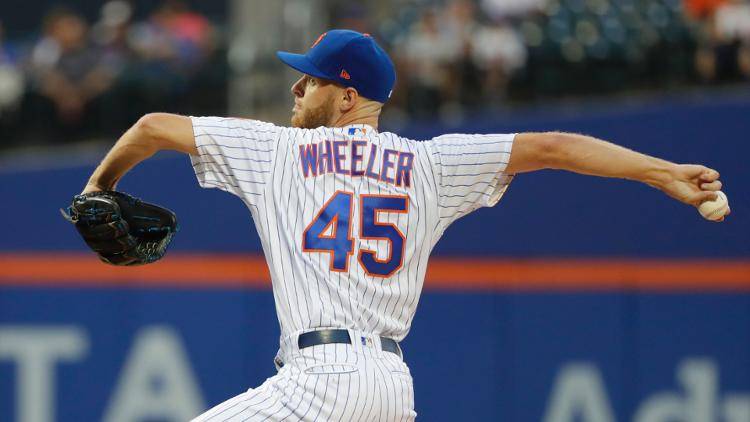 It's the third week of the fifth period, chances to claim a Golden Ticket are running out. Here are some players the Touts are clicking in.
Charlie Wiegert (CDM Sports, @GFFantasySports)
Pitcher: Zack Plesac – Part of my Tribe double dose, he'll get the win and 7+ K's
Hitter: Franmil Reyes – Going deep tonight, makes by his trade from Padres looking good!
Anthony Aniano (Rotoballer, @AAnianoFantasy)
Pitcher: Zach Wheeler – The Mets are rolling and so is he with 21 Ks in his last 17.1 IP. He faces the Marlins tonight who strikeout out 9 times per game on average.
Hitter: Matt Chapman – He's hitting 13 points higher versus lefties this season and averages a home run every 11 at bats versus lefties. He faces Jon Lester tonight.
Phil Hertz (BaseballHQ, @prhz50)
Pitcher: Zach Wheeler – He's been doing some of his best pitching of the year.
Hitter: Victor Robles – Price is right.
Ray Murphy (BaseballHQ, @RayHQ)
Pitcher: Mike Leake – He's been sneaky good of late, PHI bats haven't traveled well, and the ARI humidor is in full effect
Hitter: Jordy Mercer – He's dirt cheap at 2600, has always hit lefties well, and there's no more attractive lefty than Hector Santiago. Just hope he gets more than 1 AB against him. 🙂
Steve Gardner (USAToday Fantasy Sports, @SteveAGardner)
Pitcher: German Marquez – Going against the grain as Zack Greinke makes his Astros debut. Marquez gets a ton of strikeouts and pitches much better away from Coors. Can he tame the Astros lineup?
Hitter: Aristides Aquino – The rookie has a 50% hard-hit rate in his brief MLB career. He's hitting cleanup at home in Cincinnati and is only $3700.
Gene McCaffrey (The Athletic, @WiseGuyGene)
Pitcher: Zack Greinke – Continuing the Zack theme, let's see that Astros' magic one more time. Home start, weak Rockies on the road, Zack goes a little deeper than most SP's these days
Hitter: Miguel Cabrera – Showing signs lately and if he can't crush Hector Santiago it really is over. And Miggy is cheap. I know, he deserves to be.
Todd Zola (Mastersball, @toddzola)
Pitcher: Zack Cashner – I lost a bet. Either that or I need to make up a gazillion points and in this climate, that's done with bats
Hitter: Miguel Cabrera – +1 on what Gene said, plus he's hitting southpaws well.