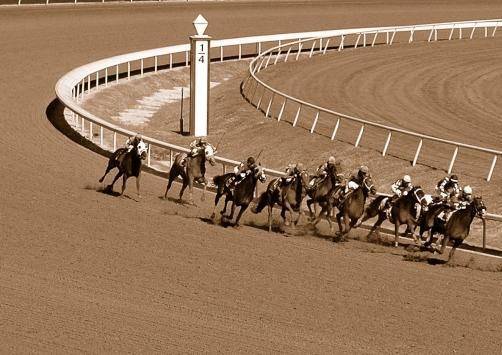 This week's questions: We're just past the quarter pole. What are some of your favorite tactics down the stretch?
Rick Wolf (Fantasy Alarm, @RickWolf1): My absolute favorite late season strategy is "addition by subtraction". Let's say you have a lead in home runs/RBI or wins/Ks. Look to unload the pitchers with high ratios who get wins since you don't need them. Trade them for any small upgrade. If you need to move up in ratios…dropping or trading starters with high ERA/WHIP and using strong middle relief pitchers is the way to protect and win! It is also useful with batting average for home run hitters. When you have a low average home run hitter, you can often trade him for a high average hitter who is not a slugger. This corrects your batting average or OBP while not hurting you in the category that you do not need. Another winner.
Gene McCaffrey (The Athletic, @WiseGuyGene): Pay extra-special attention to the September call-ups on bad teams. Many of them will play fulltime or close to it. Watch for what their managers say about their playing time – sometimes they actually tell the truth!
Doug Dennis (BaseballHQ, @dougdennis41): 1) In roto, trade to turn your surplus in one category into incremental points in another category. 2) If you are in keeper or dynasty, made the deal if it gets you the win; make the deal if you are out and it gets you the keeper you need for next year, but for god's sake–don't lose focus because it's football season–pull the trigger! 3) Preserve your ratio categories (ERA/WHIP/OBP) as it gets a little crazy late in the year and you don't want to accidentally drop points there; 4) Sept call-ups are very often a cheap place to buy steals, fwiw.
Lenny Melnick (LennyMelnickFantasySports, @LennyMelnick): Trade LOW % Hitters and Pitchers Addition by Subtraction Thank You Rick Wolf
Mike Gianella (Baseball Prospectus, @MikeGianella): This is the time of year to stream and sit starting pitchers aggressively. In keeper leagues in particular, I've seen too many leagues won or lost because someone held onto a freeze for next year who isn't performing. If you're in a tight ace, you can't have any loyalty to "your player" or to a stale projection from five months ago. This is also when I start looking at ROS schedule very closely. The Phillies (for example) have a soft week and a half coming up. I'm looking to maximize matchups and pick up starters of theirs in shallower leagues where they were dropped. The tanking culture (in the AL in particular) leads to far more favorable matchup opportunities than I have seen since the beginning of the last expansion era in the late 90s/early 00s.
Phil Hertz (BaseballHQ, @prhz50): In addition to the ideas above, I try to pay attention to the moves coming up from the minors. Paying attention can get you players, not necessarily highly touted, who are going to have a nice two or three week period and that can make the difference in a couple of close categories. The corollary is to pay attention to your own players. Someone who may have been productive all year, can get benched for a prospect, or go into a major funk. The time for rebounding is short and it may be necessary to move on from that player.
Ryan Bloomfield (BaseballHQ, @RyanBHQ): To echo Phil's point, I like to take advantage of September playing time experiments on teams that are just playing out the string. Guys like Jon Berti, Isan Diaz, and maybe Austin Dean on the Marlins; Josh Rojas in Arizona; etc. are good examples of hitters who might get a long look. Rojas and Berti are great SB sources, and we all need bags. It's also a good time to look at September IP limits and shutdown candidates (looking at you, Chris Paddack owners). Start looking at Plan Bs for those guys.
Jeff Erickson (Rotowire, @Jeff_Erickson): If you still are allowed to trade, one fun tactic is to not just trade for categories that you need, but to force your opponents to protect their weaker categories. If you're in second place and the team in first is vulnerable to losing 2-3 points in saves, if it's possible to trade with one of those teams chasing the first place team in saves, by all means, do so.
Todd Zola (Mastersball, @toddzola): Start your best nine pitchers, regardless of need through the month, maybe even into September. Good starting pitcher matchups will be hard to find. Even if you're close in saves, take advantage of matchups now, get those whiffs and wins, even if it costs saves. If you need saves, overload with closers in September. There's a finite number of good starting pitcher matchups, don't waste them for balance when you can even it out later.
Eric Karabell (ESPN, @karabelleric): Because so many non-contenders give up early, it can be easier to find new and perhaps inexperienced free agents with playing time coming their way. Make a 2-for-1 trade. Or add players you might not need to keep away from other contenders. Strengthen your bench. And never stop trying to improve.
Ray Flowers (Fantasy Guru Elite, @BaseballGuys): Please look at the standings. I continue to get questions – who should I add? – with one being an infielder the other an outfielder. One being a power hitter, the other being a batting average lifter. The time to take the best player is gone. It's time to play the categories.
Larry Schechter (Winning Fantasy Baseball, @LarrySchechter): I agree with most everything already written. I'll add a tid-bit that in Tout Wars I had Joe Jimenez, who just became the closer after the Shane Greene trade. My position in the saves category is such that even if Jimenez gets 10 saves or so, it does me no good. So I looked to trade him, and started by identifying teams that if they got more saves, would also hurt the top teams in the league in the saves category. My slight chance of coming from 5th to win means I need every possible point possible for me to gain and the top 4 to lose. And I did trade him to Nando who is competing with all four of the top teams for saves.
Brent Hershey (Baseball HQ, @BrentHQ): Some great ideas here so far that I'll echo to some extent: I also think it's important to pay attention to late-season roster openings for the out-of-the-race MLB clubs. Sometimes those fringe guys are playing for a shot at the MLB roster next season, and can provide fantasy help in the short-term. I'm also more willing to ride out hot streaks for a historically lesser-skilled player, hoping that the eventual regression comes next spring rather than over the last six weeks. In deeper leagues where I have pitcher ratios established, I'm also more likely to replace any injured SP with a quality-ratioed reliever. These can often be easier to find. But also would heed what others have said … know your context as far as categories and as well as the weak links on your roster. Sometimes those small upgrades can make a difference even at this point in the season.
Jeff Zimmerman (Fangraphs, The Process, @jeffwzimmerman): Lineups, lineups, lineups. The "big" change is rosters expanding and those extra players are going to take away playing time from regulars. This applies to the rookie callups like Gavin Lux and Kyle Tucker. The Astros and Dodgers are trying to continue to win. Both prospects could help their parent club but they may play every other day, at most.
Vlad Sedler (Fantasy Guru Elite, @rotogut): Avoid zeroes at all costs and have backups at all positions (or at least, multi-position eligible guys). A league championship could come down to an RBI, strikeout or WHIP point on the final day. Be fully prepared when roster expansion takes place in September and pay attention to teams that may have run away with divisions who might rest their stud players more often those final two weeks. Every at-bat and pitch counts!
Patrick Davitt (BaseballHQ, @patrickdavitt): Everything above is great advice. An expert seminar on late-season tactics. The least appreciated idea is tactically trading to move your surplus onto the roster of another team who can gain points at the expense of the teams you're chasing in the overall (or who are chasing you). A point lost by your overall opponent is as good as a point gained by you, and if it so happens that you can "place" your stats onto a team that will pass two or three overall opponents, you can realize an important "gain" without getting any actual points for your own team.
Scott Swanay (FantasyBaseballSherpa, @fantasy_sherpa): Paying more attention than I would earlier in the season to pitcher matchups and the number of games a hitter's team has in a week if I'm deciding among several options.
Ian Kahn (Rotowire, @IanKahn4): Trying to take advantage of all of the football focus that is going on, especially in Dynasty Leagues. Now is a great time to find those guys who are just getting called up to the majors and are showing signs that they could have real value this offseason and going into 2020. A little extra attention in these final weeks can pay major dividends in the future.
Mike Podhorzer (Fangraphs, @MikePodhorzer): Pay close attention to playing time changes as teams out of the playoff hunt are going to be looking toward the future and giving their youngsters a shot with every day at-bats. Some of these guys may not have been top 100 prospects, but a quick look at their minor league results could reveal a potentially rewarding pickup.
Scott Pianowski (Yahoo! Fantasy Sports, @Scott_Pianowski): It's a stretch to call this a tactic, but just showing up is gigantically important. Do your diligence, set your bids, pour over the box scores like you did in April. And remember you're trying to solve the category puzzle and win the league – or move up – not necessarily make moves that will make sense in a vacuum. It's all contextual. Tastes will vary, but if it's a league with a high percentage of retained owners, I like built-in incentives that give everyone a good reason to compete, full throttle, for the complete season.
D.J. Short (Rotoworld, @djshort): A bunch of things, really. As Scott said, you need to just keep being diligent about making sure your roster spots are filled and lineups set for each day. It gets easy to lose sight of that down the stretch, especially in a daily league. The season is looooooong. On a related note. I like to have multi-position eligible players on my roster for the stretch run, as there are a variety of things that pop up in September which cause fantasy owners to have to switch their lineup on a dime. It's exceedingly valuable.