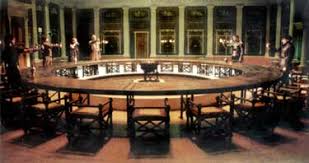 This week's Tout Table question is…
What is an under-the-radar or non-obvious fallout from the trade deadline machinations?
Brad Johnson (Patreon/BaseballATeam, @BaseballATeam): There are many directions to take this prompt. I think I'll focus on the uncertainty posed by The One True Deadline. We saw clubs like the Braves and Nationals pile up mid-tier reliever depth. From the club perspective, having to survive two months using only internal resources seems quite daunting. Alternatively some playoff teams, like the Yankees and Dodgers, decided to roll the dice on a quiet deadline. Only later will we find out if they should have invested in more depth.
AJ Mass (ESPN, @AJMass): There are no Tigers hitters I feel are worthy of stepping in to fill the void left by the trade of Nick Castellanos, which means there's zero reason not to stream any and all pitchers facing Detroit from this point forward through the end of the season. It's a virtually guarantee of a quality start.
Todd Zola (Mastersball, @toddzola): Several bullpens are even weaker, making it even better to stream hitters against the Rangers, Blue Jays, Marlins, Mariners and Giants when a lesser starting pitcher is scheduled.
Mike Gianella (Baseball Prospectus, @MikeGianella): If you were hoping for Noah Syndergaard or Zack Wheeler to get a boost by leaving the Mets awful defense behind, sorry. If you dumped Taylor Rogers or traded him on the cheap because you assumed the Twins were going to make a deal for a bigger name, sorry again. One of the biggest takeaways from the deadline every year is never assume or expect that certain trades have to happen and don't shift value based on a rumor.
Ariel Cohen (CBS Sports, @ATCNY): I'll also mention the Detroit Tigers, but for a different reason – an increase of playing time and opportunity for their remaining players. Jacoby Jones, Niko Goodrum, etc. will now get all of the playing time for the rest of the season. With a weaker / lower run scoring lineup, they may run more and could put up some decent power/speed stats. I will also say that Tanner Roark now goes from CIN to OAK – and might have the best short term fantasy boost of any player traded yesterday.
Gene McCaffrey (The Athletic, @WiseGuyGene): With the Giants going all in, watch for them to call up newly-acquired outfielder Jaylin Davis, either immediately or very soon. Davis has the big power that could make the difference for them or for us. Risky, but if they go all-in on him we should too.
Lenny Melnick (LennyMelnickFantasySports, @LennyMelnick): MLB made a huge error having deadline Aug 1…Aug 15 Next year..Etch that in your kitchen table
Patrick Davitt (BaseballHQ, @patrickdavitt): HOU has shows a remarkable ability to acquire and then develop castoff or underappreciated pitchers, and I wonder if it might be worth betting that HOU can straighten out Aaron Sanchez. Quite a few TOR observers have noted that TOR was leaning on Sanchez to generate ground balls with his sinker/change combo, even though his curve is his most effective pitch— per Statcast, curve getting .255 BAA and .201 xBA, .318 Slg and .269 xSlg; Sinker .381 BA, .334 xBA, .575 Slg, .527 xSlg. The challenge will be getting innings in a HOU rotation that added Zack Greinke, but could be a nifty get in keepers with HOU likely to lose Cole in the off-season. Rule of thumb: If HOU likes a pitcher, so should you.
Dr. Roto (Scout Fantasy, @DrRoto): The Marlins might have shocked everyone by trading Gallen, but they added hitters with huge potential who can make an impact within the coming seasons.
Andrea LaMont (LennyMelnickFantasySports, @RotoLady): Mets control the Winter Market in Starting Pitchers
Doug Dennis (BaseballHQ, @dougdennis41): I tend to hunt for players who are getting an opportunity because the team created a hole. And sometimes they don't show themselves right away–sometimes it is a week later after everyone has spent their faab chasing the best guy they can get. One example: Trent Grisham (MIL)–what is he worth in faab? I suppose it depends on him to some degree, but also on Travis Shaw and Eric Thames and we are talking about 8 weeks with the clock ticking.
Tristan H. Cockcroft (ESPN, @SultanofStat): Ryne Stanek is going to become only the second pitcher since the save rule was introduced in 1969 to start at least 20 and save at least eight games in a single season (Tom Gordon, 1997).
Michael Stein (Fantasy Judgment, @FantasyJudgment): One prevailing draft strategy is to not overpay for saves by drafting closers too early. However, chasing saves later in the season is a daunting task, especially when relievers who emerge as closers get traded near the deadline to teams that already have a closer. No one will ever be as consistent as Mariano Rivera, but there is something to be said about taking a semi-reliable closer early in a draft to at least know you can stay competitive in that category for most of the season.
Ray Flowers (Fantasy Guru Elite, @BaseballGuys): With the change in rules this season, there are likely to be very few players moved from here on out. Given that, I'm surprised there weren't more deals, and the new situation should reinforce the belief that emptying out your FAAB budget this week in Only leagues makes a good deal of sense.
Larry Schechter (Winning Fantasy Baseball, @LarrySchechter): Travis Demeritte has been called up by the Tigers and should play regularly. Not a sure thing, but has a lot of power. Joe Jimenez should take over as Tigers closer. Justin Shafer could get saves for Blue Jays as long as Ken Giles remains on the IL. Keep an eye on Seattle and see if anyone emerges as the new closer with Elias and Strickland both gone.
Phil Hertz (BaseballHQ, @prhz50): Trevor Rosenthal winds up the year closing some games for the Tigers.
Ian Kahn (Rotowire, @IanKahn4): Crazy prediction. Mets continue to rack up the wins with the Stroman trade being the wind in their sails. They sneak into the Wild Card game and win it behind deGrom. They then lose a thrilling 6 game series to the Dodgers and go into the off-season having big dreams for 2020. Wheeler resigns with the team, and the Mets go into 2020 with their best rotation in Baseball. Crazy prediction.
Al Melchior (FNTSY Radio, @almelchiorbb): I had been anticipating Phillip Ervin as a waiver target once Yasiel Puig was traded, but I overlooked Aristides Aquino. It could be fun to see how his fly ball and pull tendencies play at GABP.
Mike Podhorzer (Fangraphs, @MikePodhorzer): Lots of closing gigs totally up in the air, with no confirmations in DET, MIA, MIN, SEA, and TB. There are saves to be had!
D.J. Short (Rotoworld, @djshort): I learned some stuff reading this thread. Good stuff. I think it will be interesting to see Derek Fisher get a chance to play a little bit with the Blue Jays. I wouldn't say my expectations are super high, but it wasn't too long ago that folks were interested in him. He has some pop and speed, which could play nicely down the stretch. Another note from the deadline is that the Zack Greinke trade probably clinches that Gerrit Cole isn't coming back to the Astros next season.
Jon Hegglund (Baseball Prospectus, @JonHegglund): Along with Ervin, Josh VanMeter should now get something approaching everyday run in Cincinnati. Also, that Tampa Bay/Miami trade is interesting: keep an eye on how the Rays use Trevor Richards in the pen and look for Ryne Stanek to get a shot at the ninth-inning role in Miami. (Sure, it's the Marlins, but saves are saves…)
Craig Mish (SiriusXM Fantasy Sports Radio, @CraigMish): The Cardinals doing nothing at the deadline will create a lot of pressure for them to perhaps call up one of their top prospects from the Minor Leagues. Randy Arozarena or Dylan Carlson would seem likely to get a chance since they didn't acquire anyone, combined with the demotion of Harrison Bader and IL of Tyler O'Neill.
Jeff Boggis (Fantasy Football Empire, @JeffBoggis): The Closer carousel is in full force this week and through the month of August. Look at your league standings and strategically position yourself to make a run in the saves category.
Mike Sheets (ESPN, @MikeASheets): I like Josh VanMeter skill set and am intrigued by more consistent playing time. He's playing all over the diamond (he should soon have second-base eligibility in most leagues), has a great walk rate, has shown some pop, and is even swiping bags. For now, it appears VanMeter is still going to sit against lefties, but should he start getting everyday playing time, there's an outside chance he can turn into Max Muncy-lite.
Eric Karabell (ESPN, @karabelleric): I cannot remember simply ignoring so many bullpens so the fact that a few closers were traded means little to the former teams. Who wants to mess with Seattle or Detroit now? What about Miami? It might be Ryne Stanek, but what if there is nothing to save?