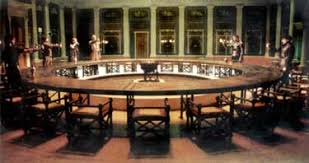 This week's question is self explanatory:
Given the diligent manager stays on top of their team all season, Memorial Day Weekend is a natural checkpoint. What tips do you have when assessing your roster?
Lenny Melnick (LennyMelnickFantasySports, @LennyMelnick): If you're 10 HR or so behind the pack at 1/4 pole, don't wait to Mid yr to try and catch up..You need to be 10 better just to catch the pack..Best way to improve any % is addition by subtraction..
Charlie Wiegert (CDM Sports, @GFFantasySports): We're a little past 1/4th of the season, don't panic yet. This is a good time to access you're strengths and weaknesses, but take note that perhaps injuries have caused some weaknesses to. If you drafted a Trea Turner, and your sucking at SB's, that will change by July. Look to trade for guys off to a bad start, knowing they'll come around; Matt Carpenter, Bryce Harper, etc.
Ray Flowers (Fantasy Guru Elite, @BaseballGuys): You need to be honest with your team – what it is or isn't. Now is the time to start targeting categories. You should have a feel about how your team is actually going to produce, so check the standings. Where are you weak? Should you make a move to add a speedster? Maybe a closer? Starting to think about your place in the individual categories and how you can improve is a great thing to start to do at this time.
AJ Mass (ESPN, @AJMass): By now you should have an idea of your per-week pace compared to the rest of the teams in your league. Now, if you're 10 HR behind the next team ahead of you in the standings, that may not seem like a huge deal to catch up simply by improving by a single HR per week. However, if 10 HR equals 20 percent of your current total, then it is indeed a huge deal. It's figuring out whether or not simple improvement by your current roster is enough to overcome deficits or if a category is indeed a lost cause that can now be punted in order to allocate your resources elsewhere which will help focus your energies in the right direction.
Paul Sporer (Fangraphs, ESPN Fantasy Sports, @Sporer): Don't give up on the ratios no matter how bad they might look. This has been a cause célèbre (I doubt I'm using that phrase properly) for our own Todd Zola and he's so right. The key here, unlike other categories, is that not only can you improve, but your opponents can also come back to you. Keep grinding. It's way, way, way too early to punt any ratio.
Jeff Boggis (Fantasy Football Empire, @JeffBoggis): Thoroughly access where you are in comparison to your opponents stats, access your team's strength's and weaknesses, and don't punt any categories. Make trades where there is the ability to increase your stats, while potentially reducing other league manager's stats. Grind, grind, grind!
Anthony Perri (Fantistics, @Anthony_Perri): The end of this month marks a third of the season, Take a look at all of your players and their underlying indicators. There are quite a few players every year that have been unlucky, start with BABIP for hitters and strikeout rates. For pitchers that are underperforming, have they lost anything on their fastball, how are their swinging strike rates in comparison to last year, their LOB%? These will help you decide what players need to go, and what players should remain on your roster.
Rudy Gamble (Razzball, @RudyGamble): In leagues that allow trades, this is a good time to identify teams with inverse needs (e.g. speed for power) as enough time has gone by for 'draft day love' to have dissipated. Now is also when FAAB buys should start taking category needs into account vs best player available.
Steve Gardner (USAToday Fantasy Sports, @SteveAGardner): The one-third mark makes it easy to see where you stand in the Roto counting categories, so I'll look at those and adjust my expectations depending on what injuries I have and when those injured players are coming back. It's a good time to explore trade options as well to bolster the areas where you know you need help. In keeper leagues, competing for a title may already be a lost cause, so it could be time to start thinking about trading short-term assets for potential keepers. In redraft leagues, there's still time to get back into contention.
Al Melchior (FNTSY Radio, @almelchiorbb): It's a good time to check in on the categorical standings, but I also want to get a sense of where I have real surpluses and deficits by position. For both purposes, I want to get a good sense of whose stats look like flukes, both in the good and the bad sense. A sort by wOBA-xwOBA is a good place to start. For example, my Tout Wars mixed auction team appears to be weak at OF, but both Kole Calhoun and Christin Stewart have underachieved their xwOBA by more than 25 points. I need to look closer at their peripherals, but I may be better off addressing other positional needs at this time.
Glenn Colton (Fantasy Alarm, @GlennColton1): Of course, checking categories and needs is important. However, the most important thing to do at memorial day is to look for players on your team overperforming who you might be able to sell high and players around the league underperforming you might be able to buy low. Also assess whether you should be hoarding FAAB or spending now — that is very team specific.
Anthony Aniano (Rotoballer, @AAnianoFantasy): In roto leagues at this point of the season try to fill needs in the standings and not positions in your lineup. If your 2B is not performing consider what was thought to be his best asset, speed, power, etc.. and find a way to improve what he is not providing from whatever position you can find it.
Patrick Davitt (BaseballHQ, @patrickdavitt): What everyone has said: Assess your categories realistically to see if you have significant surpluses or deficits that might become trade possibilities. One thing that hasn't been mentioned is to keep in mind the added production you will get from your injured or reserve guys (or Farm players if you have them) when you are able to get them onto your active roster.
Todd Zola (Mastersball, @toddzola): Following up on PD's comment, with all the recent call-ups, some teams may have positional or statistical excess they're willing to peddle instead of reserving or even releasing. It could pay dividends to find matches. Something else I like to do at this juncture is look at WHIP compared to ERA. Normally, they end up within three standings places. If they're further apart, plan on ERA moving towards WHIP. This helps set a reasonable expectation for points not currently accounted for in the standings.
Ryan Hallam (Fighting Chance Fantasy, @FightingChance): Memorial Day is a big weekend for me in fantasy baseball. While I am willing to make moves on maybe the bottom five guys on my roster, I try to remain patient on a lot of the rest of it. Memorial Day is the perfect time to reflect on your draft, see where you are, and see where you can make the moves to improve your team to make the push for the next portion of the season. Now is the time to pull the trigger on guys like Joey Votto who just look completely lost and have two months of the year under their belt.
Peter Kreutzer (Ask Rotoman, Fantasy Baseball Guide, @kroyte): The biggest mistake is to underestimate your ability to bounce back. Giving up a category if it helps you gain more points isn't a bad thing, but just because you're behind by quite a bit doesn't mean you're done in any category. For one thing, some of the guys who stunk in the first quarter are going to be a lot better. At this point it's good to be tactical, but unless you see a path to winning (or money) that comes from a radical move, playing the waiver wire and improving your pitching are potentially more productive than locking in a loss in a category. Picking off slow starters for modest prices can help a lot. Going big isn't always being bold.
Ariel Cohen (CBS Sports, @ATCNY): To add a point not covered yet in the conversation – Take a look not just at where you are by category, but also in how close the categories are. If you are in the middle of the pack in SB and HR, but HR is more tight than SB – HRs start to become more meaningful for you, and you may want to turn your focus on it. In player valuation – that's the theory behind SGP, isn't it?
Mike Gianella (Baseball Prospectus, @MikeGianella): The best tip I can give is pay attention to your roster all season long. Memorial Day shouldn't be a tie to suddenly look at your roster and say "oh my God, I need power!" This is the time of year when some people do believe its' "time to look at trades" so it's when I'll start sending out feelers to those types of fantasy managers and take their temperature.
Mike Podhorzer (Fangraphs, @MikePodhorzer): We're still relatively early in the season, so you can make bigger standings moves then you think with a big day. This also means that it's probably easier to move up (or down) in the ratio categories than it might seem. Be objective when reviewing your players and avoid the temptation to keep the faith that obvious overperformers (Jeff Samardzija & Zach Davies have significantly outperformed their SIERA marks) will continue performing at their current level. Save your ratios by jettisoning these ticking time bombs before they unleash their damage on your roster.
Ray Murphy (BaseballHQ, @RayHQ): With 70% of the season left, I'm still primarily interested in identifying any areas where my team is away from the pack in a category (to the good or bad). If I'm within the clustered center of the pack, that spot remains highly variable and something I might look to fortify via trade. Where I'm out of the pack, those are the assets I might be able to offer in trade. But worrying about whether I'm 6th or 8th in a category separated by one night's performance is just noise in the evaluation process.
Jon Hegglund (Baseball Prospectus, @JonHegglund): I like to do deep dives on a few of my key players who are underperforming to see if I should bet on positive regression or if their performances are reflective of underlying skill changes. It's important to take action, but it's equally important to not cut or trade a player who may be ready to bounce back.
Zach Steinhorn (Baseball Prospectus, @zachsteinhorn): We are now at the point in the season where league standings are no longer completely meaningless, so Memorial Day Weekend is a good time to closely examine each category to get a clear idea as to your strengths and weaknesses. Explore trade possibilities but don't simply make a trade for the sake of making a trade. The waiver wire can often be the better route to take when looking to improve your roster. And don't get discouraged if you are 10+ homers or 25+ RBIs away from gaining points. All it takes is a hot couple of weeks to catch up to the pack.
Scott Swanay (FantasyBaseballSherpa, @fantasy_sherpa): Perform a realistic assessment of your team's points ceiling, both in the short term and the immediate term. If you don't like what you see, determine if there are any categories with relatively low correlations to other categories (i.e. – stolen bases, saves) that you'd be better off punting, identify potential trade targets on other teams, and send out some offers. It can also be helpful after waivers have run to see if other teams have extra players they may be willing to deal as an alternative to cutting them. Nothing earth-shattering here, but worth keeping in mind.