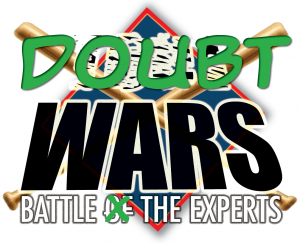 Jonathan Pierce has edged out If You Build It They Will Come for the 2016 Doubt Wars NL championship.
Doubt Wars players put together dream rosters after the Tout
Wars auctions are done, pricing players at $1 more than their Tout Wars price. Draft day rosters are held all season long, and then combined with the Tout Wars draft day roster to form one big roto standings.
The team with the highest average rank in the TW 5×5 categories is the champion.
This year's highest finishing Tout NL owner was champion Todd Zola, who finished fifth overall in Doubt Wars.
Pierce's team was built around big seasons from Wil Myers, Gregory Polanco, Wilson Ramos and Trevor Story, plus Tanner Roark, Noah Syndergaard and Anthony DiSclafani. (Update: This story was originally and incorrectly published with the roster from Pierce's Doubt Mixed team. Sorry about that.)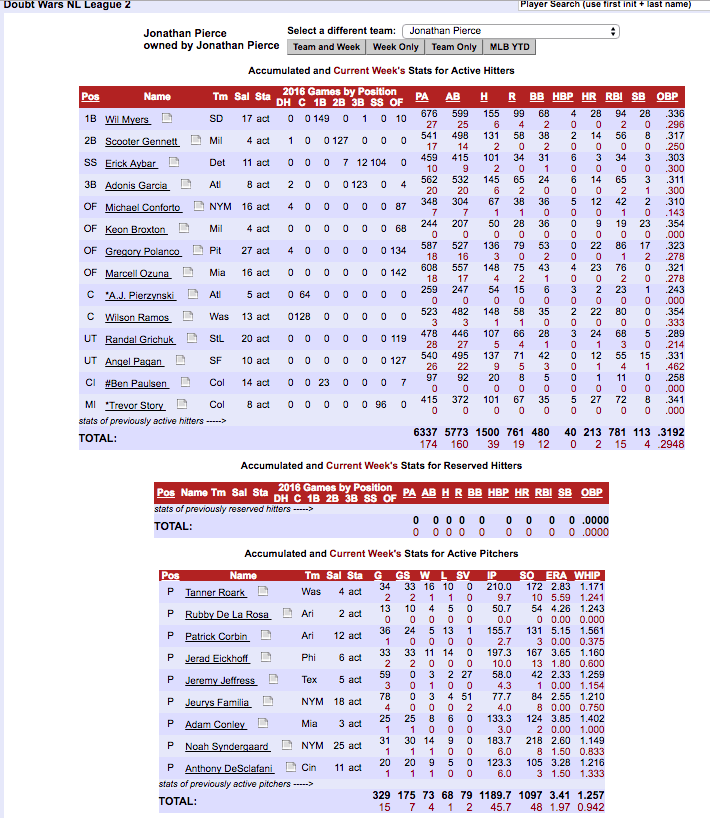 Congratulations Jonathan Pierce!
Look for the Doubt Wars Mixed results in the next day or so.