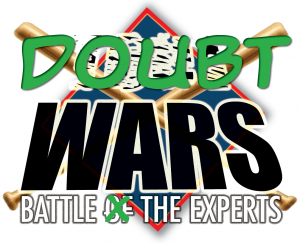 Jonathan Pierce won Doubt Wars NL, and he won Doubt Wars Mix, too, the first time a single player has won two Doubt leagues in the same year.
Doubt Wars players put together dream rosters after the Tout Wars auctions are done, pricing players at $1 more than their Tout Wars price. Draft day rosters are held all season long, and then combined with the Tout Wars draft day roster to form one big roto standings.
The team with the highest average rank in the TW 5×5 categories is the champion.
The highest Tout Wars finisher in Doubt was Scott Pianowski, who finished third overall. He finished sixth in Tout's full season Mixed Auction league.
Pierce's team had four 20/20 hitters and a solid rotation led by Noah Syndergaard, Kenta Maeda and Anthony DeSclafani.
For a second time, congratulations Jonathan!